Royal Mencap Society: We are affiliated to Royal Mencap Society. Their website has useful resources, advice and information on a National level.

Wiltshire Parent Carer Council: A membership organisation for parent carers of people with learning disabilities. Visit their site to join WPCC and keep up-to-date with information, events and advice.

SWAN Advocacy: Visit their site to access their free advocacy services for vulnerable adults in Wiltshire.

Wiltshire Council: We work with and are supported by Wiltshire Council. There is a wealth of information for residents in Wiltshire.

Salisbury City Council: We work with and are supported by Salisbury City Council. There website gives information on a local level.

Wiltshire Local Offer:  They provide information and guidance on services for children and young people, aged 0-25, with Special Educational Needs and/or Disabilities (SEND).

Wiltshire Community Foundation: Our Fun Days are part funded by WCF. They connect those that have financial resources with local charities whose impact is restrained only by a lack of finance.

The Roche Court Educational Trust New Art Centre: Visit their site to see the stunning, inspirational and unique works of art that visit the gallery spaces inside and out.

Alabare: Visit their site to see the services, support and advice they offer for vulnerable and marginalised people.

Salisbury Playhouse: Visit their site to see what fantastic shows are on now.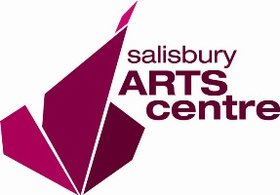 Salisbury Arts Centre: Visit their site for a varied programme of performances and installations.

La Folia: Music production company that brings together instrumentalists, singers, actors, dancers, visual artists and writers.

Sarum PR: Salisbury based digital PR and brand journalism company. SWM benefited from Sarum PR's expertise which led to the creation of our new website.
A2B Taxis: A local taxi firm that we can recommend.